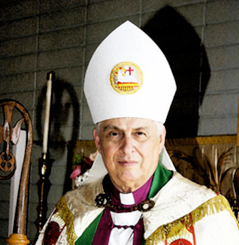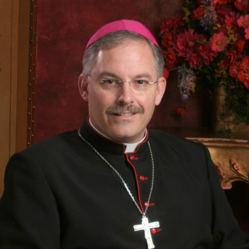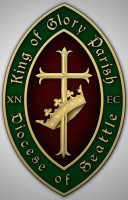 †Theodore C. Casimes - Archbishop
†Timothy J. Klerekoper - Bishop CoAdjutor
+Ted was a graduate of Annapolis Naval Academy and retired as a Captain
in the United States Navy, where he'd earned two Master's Degrees.  +Ted and his wife Jan live in Bellevue, Washington.  They have four grown children, thirteen grandchildren, and two great-grandchildren.
+Tim serves as a full-time police and fire chaplain.  He has a B.A. degree from Whitworth College, a Master's level degree from Regent College, an M.A.C.M. and D.Min. from Faith Seminary, and received an honorary Doctor of Divinity degree from Trinity Biblical University in 2008.  He and his wife Jan live in Federal Way and have two children and three grandchildren.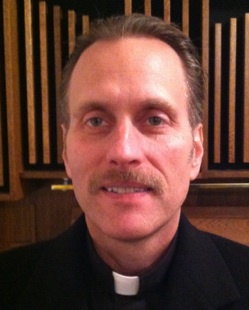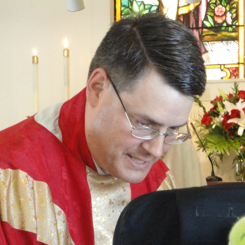 Mike Shaudis† - Associate Priest
Mike Shaudis was made a deacon in the Christian Episcopal Church in a service held at King of Glory Parish on May 24, 2008, and then ordained a priest in a service held at St. Peter's Tacoma on July 17, 2010.  He and his wife, Cheryce, live in Tacoma, WA. 
Raised in the Episcopal Church as a youth, Bill serves as a highly respected police sergeant for the City of Des Moines WA.  He intends to
head into full-time ministry after he retires from law enforcement. 
Bill and his wife Patty have been a wonderful addition to the Parish and
the Diocese.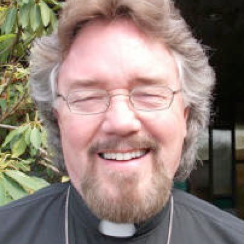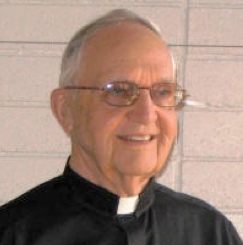 Tim Whipple† - Associate Priest
The Rev. Fr. Tim Whipple joined King of Glory Parish in 2009 and currently serves as a counselor and Associate Priest.  Tim comes from an Episcopal background and adds a number of talents, skills and
experience to the King of Glory staff.  Tim and his wife Caroline reside in University Place.
After a long and successful career in the Army as a chaplain, Major Orville Swanson moved to Black Diamond, Washington. He was ordained as a deacon in 2006.  Orville and his wife Ruby host weekly Bible Studies for the Parish.  They spend their spare time with their children and grandchildren.